Putting clients first.
Denker Law Firm is dedicated to providing smart, flexible and client focused legal services.  Our priority is cultivating long-lasting relationships and continually evolving our services to meet clients' needs.
Making the most of your legal dollars.
You want great legal services at a reasonable and predictable price. We want to focus on delivering results rather than chasing billable hours. There will always be a place in the world for traditional high cost law firms, but we believe our clients prefer working with a law firm that embraces a different set of values.
Denker Law Firm offers exceptional service while maintaining the highest ethical standards at a price you can afford.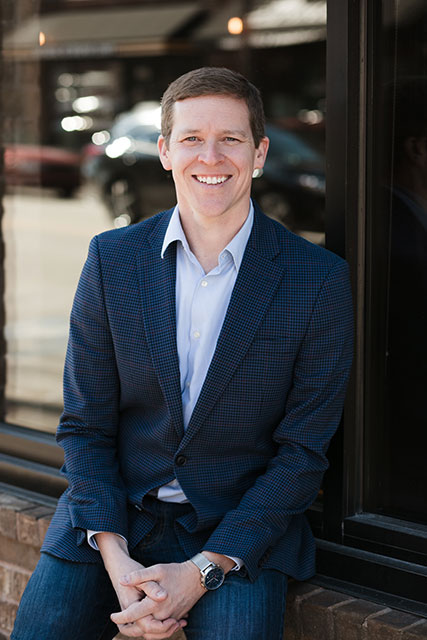 Tim Denker
Responsive and reliable
Tim has helped small businesses and individuals navigate the law for more than a decade.  He has been studying and practicing estate planning and business law since 2003 and started Denker Law Firm LLC 2006.
He assists entrepreneurs and individuals planning for their futures in Kansas City through his role with Denker Law Firm LLC, and by volunteering his time on several area Board of Directors in the non-profit world.
Lee's Summit Chamber of Commerce – Board of Directors
Velocity LS – Board of Directors
Lee's Summit Educational Foundation – Advisory Board of Directors
Education and Licenses:
Tim received his Juris Doctor from the University of Missouri Kansas-City in 2005. He is licensed to practice in Missouri and Kansas.